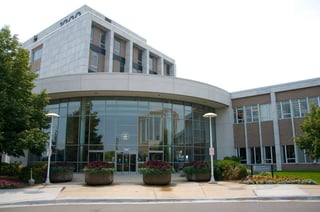 Courthouse Technologies is pleased to announce that Oakland County and Genesee County have joined together and begun implementation of CHT's Jury Management Platform! The courts in Pontiac and Flint, Michigan have entered into a subscription agreement for CHT to host and implement Courthouse JMS along with Courthouse eResponse, our browser-facing self-service application; Courthouse IVR, our telephony self-service application; Courthouse IDS, our summons/questionnaire imaging peripheral, Courthouse Kiosk, our self-service kiosk system; Courthouse SummonsDirect, our summons printing, mailing and address verification service, and; Courthouse SMS, our text-messaging service for jury management. The RFP award and project will replace Genesee County's current implementation the State's JIS jury management system and Oakland County's implementation of Xerox's Juror for Windows system.
Both counties centered in Flint, and Pontiac respectively will be the 14th and 15th counties in the state of Michigan to sign up with CHT. "Having two prominent counties team up together under one installation is a big step in showing that there is strength in numbers", says CHT Vice President, John Arntsen. "With the 5-County implementation based in Berrien County we did last year, we will have 7 counties in Michigan operating on only 2 installations of Courthouse JMS. We hope other counties follow suit and join together."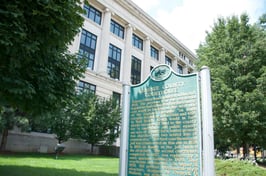 The project will begin in April, targeting the second half of 2017 for Go-Live. This will allow both counties to acquire cash-dispensing kiosks, consolidate operational processes and incorporate new communications technology that will change the way the provide jurors with service information and payment. As an added bonus, Courthouse Technologies has also signed up with Oakland County's cooperative purchasing solution, G2G Cloud Solutions which will allow other courts across the United States to acquire CHT's Jury Platform, while still adhering to County procurement procedures and policies.