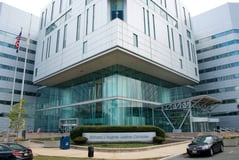 The New Jersey Courts went about upgrading their statewide jury operation by teaming up with Courthouse Technologies to implement a new jury platform. The unified court system has entered into an agreement that will see them implement Courthouse JMS along with Courthouse eResponse, and Courthouse SMS, text-messaging service; The project will replace the State's existing jury management system which has been in place for the last 20 years.
"We are extremely happy about aiding New Jersey in meeting their jury management goals," says President, Scott Kerr. "They have a lot of great ideas regarding centralizing common tasks, consolidating their IT environment, and increasing communications with the public via text messaging and email. They are evening switching their summons to a single postcard in order to engage the public in a clear and concise manner."
The project has been underway for the past year with the Atlantic County going live in February 2019. The goal is to have the entire State up and running by the end of the year. We look forward to seeing New Jersey enjoy the success we have seen with other statewide deployments in New Hampshire, North Dakota, and Oklahoma.