We are pleased to announce that Genafer Brewer has joined the Courthouse Technologies team as a Product Specialist, effective January 18, 2018. Gena joins CHT with extensive knowledge and experience in jury operations. For the last decade, she held the position of Supervisor of Records and the Jury Office for the Macomb County Circuit Court in Mt. Clemens, Michigan.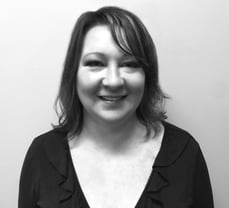 Over her time working in Macomb County, she was instrumental in making the jury office into one of the most forward-thinking and technologically advanced operations in the country. She helped the County cut their mailing volume in half, go to a paperless response operation, introduce text messaging and even implement cash-dispensing jury kiosks. All of these advancements were in an effort to help the public perform their jury service as quickly and efficiently as possible, while reducing costs.
"Having worked with her as our customer for several years, I think her experience and perspective will have a new and profound impact," says John Arntsen, VP of Client Services. "She's been in the trenches. She knows what it takes on a day-to-day basis to make a jury operation better. I believe she can help all of our customers continue to achieve similar goals that she worked towards for may years."
We look forward to Gena's continued participation, engaging our customers on a specialized level and using her experience to be a dedicated advocate for our customers for some time to come.
Please, give a warm welcome to Gena Brewer! You can reach her by email at gbrewer@courthouse-technologies.com