One of our favorite moments at Courthouse Technologies is when a new client starts using our jury platform in a 'Live' environment. We call it the 'GO-Live' day. Summonses have been mailed, jurors have gone online to answer their questionnaire and, of course, are now showing up for service to be attended and paid.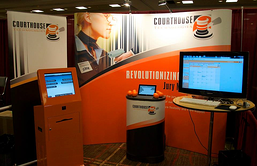 Obviously, it can be a stressful time for the court with everything being so new. It is also an exciting time because new users are utilizing the system and jurors are getting some much-needed convenience. Seeing a court go through their jury process in a new and exciting way with efficiencies gained is great to see in action and is the culmination of everything we do here.
As I sit here in my hotel reminiscing about the summer of 2014, it was clear to me that the past 3 months have been some of our busiest and most fulfilling ever for us. Courthouse Technologies was present for 10 different counties going 'Live' with Courthouse JMS! That is a lot of new users, a lot of summonses being mailed, a lot of jurors using eResponse and kiosks. In essence, there were a lot of efficiencies gained by everyone involved.
The summer started off in Oklahoma in early June as Cleveland County (Norman) was the first county to go live in a statewide implementation. As they wanted to be first in the State to use Courthouse JMS, they were also the first to see huge successes in all areas of their jury operation, including online access, data entry and jury yield. Throughout the summer, we would be present for 3 more GO-Lives in Canadian, Tulsa, and Pottawatomie counties with the remaining 73 counties going live over the next several months.
We then turned our attentions to Florida with Orange and Osceola Counties (Orlando and Kissimmee) going live at the end of June and beginning of July. They used a new idea of an Internet Café to help them go paperless with responses of juror questionnaires. A week later, we drove down the Florida turnpike for the GO-Live in St. Lucie County (Ft. Pierce). They went live using kiosks to help them check jurors in and provide jurors with much needed convenience. We finished off the summer in Florida by traveling to Volusia County (DeLand) to help them go live with JMS and eResponse at the beginning of September.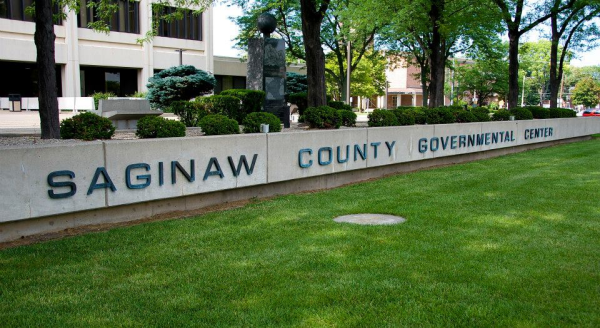 As the summer progressed, we had one more State to travel to (Michigan) for a couple of GO-Live days. First, Saginaw County (Saginaw) went live at the beginning of August. This was followed up by St. Clair County (Port Huron) going live at the beginning of September. Both counties never had online access before and were both switching from a 2-step to a 1-step jury process. This cut their mailing by at least 33%. To top it off, they are both getting well over three quarters of their jurors responding to the new summons/questionnaire by going online or by mail.
All in all, this summer was a season to remember. 10 counties in 3 states using Courthouse JMS for the first time made for a busy office and a lot of travel. The best part… success was accompanied by all of these GO-Lives. Whether it was having online access, using kiosks or internet cafes for paperless response, or sending out less mail by switching to a 1-step process, each court worked hard and pushed the envelope by adding new jury technology. As a vendor, that's all you could ever ask for.