Now that school is back in season and leaves start to fall, we can start to look back on all of the amazing things that happened here in 2013 and the hard work of making jury management more efficient at Courthouse Technologies. Here's a few things that have happened in this extraordinary year thus far that you Need To Know:
1. We Started Helping Clients Switch To A Paperless Jury Operation
As you may have read in a previous post, we had our first client switch to a paperless jury operation this year. Okaloosa County, FL decided that when they implemented Courthouse eResponse and Courthouse Kiosk, a paper summons returned from jurors was no longer necessary. In fact, it was counter-efficient. Since then, they have had a 75% adoption of eResponse with the other 25% using kiosks when checking in for service. We have since helped Rockdale County, GA and the State of New Hampshire accomplish similar results!
2. State Of New Hampshire Implements Courthouse JMS In 6 Months
In March '13 CHT came to an agreement with the State of New Hampshire to implement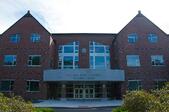 Courthouse JMS, eResponse, IVR, and SummonsDirect that would see both parties install, customize, train and roll out a statewide implementation by August 5 with jurors showing up after the Labor Day weekend… Mission accomplished!
3. The Parish Of Orleans Rolled Out Courthouse JMS And Kiosks While Doubling Their Jury Yield.
In June '13 the Criminal and Civil Court in the Parish of Orleans, LA went live with Courthouse JMS, eResponse, SummonsDirect and Kiosks. The first day of jury service, they expected approximately 800 people to show up. It ended up being 2700! Since then, their jury yield has remained around 50% (up from 20%) and are incorporating the use of the self-service kiosks more and more. So much so, that the civil court advised me that they frequently get everyone checked in and ready for service before 930am. Something they had never done previously.
4. 2 More Courts In Michigan Are Going To A 1-Step Jury Process With Courthouse JMS
With the success of Macomb County, MI switching to a 1-step jury process and cutting their mailing by 45%, a few more joined the CHT ranks this year and are projected to go live in early 2014. Saginaw County and St. Clair County are both switching to a 1-step jury process as part of their implementation of Courthouse JMS with the plan to cut their mailing by at least a third while getting at least 50% of their jurors using Courthouse eResponse.
5. CHT Hit A Baker's Dozen Of Clients In Washington State.
Washington State has been very successful with Courthouse JMS over the last several years with a dozen different counties utilizing the technology since 2009. This year we saw the 13th county in Washington State sign up with CHT in order to take their jury operation to the next level. Cowlitz County (Kelso, WA) signed up and began implementation this summer with the plan of going live at the beginning of 2014.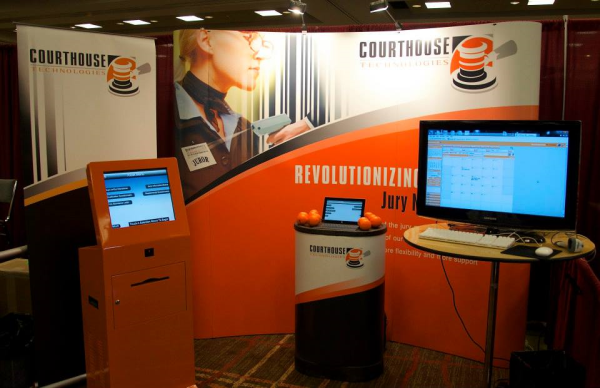 6. Attendance At 2 Fantastic National Conferences
This year Courthouse Technologies appeared as a vendor at 2 of the largest national court-related conferences; The Annual NACM Conference in San Antonio, TX and the CTC Conference in Baltimore, MD. Both were great showcases for new technology courts can utilize to become more efficient and cost-effective with their business processes. Not only did we appear as a vendor, we were also pleased to showcase some new ideas that will influence how jury operations are run for years to come.
7. 2 More Courts In Florida Are Taking Advantage Of Courthouse JMS
August '13 was a great month for Florida as 2 counties took the next step with Courthouse JMS. Bay County, FL went live with Courthouse JMS, eResponse and SummonsDirect and St. Lucie County kicked off a project to implement our full suite of products and services with the goal of being live in the Spring of 2014. With the success of Okaloosa County going paperless and getting one of the best jury yields in the state, we are excited about more Florida Counties coming online soon!
8. We Had A 3rd County In Georgia Go Live With Courthouse Cloud
With Fulton and Muscogee Counties already using Courthouse Cloud, we had another county in the great state of Georgia join the mix as Rockdale County went live with Courthouse JMS in a hosted environment at the start of September. Going a step further, Rockdale also decided to go to a paperless operation as they use the online services to make it more convenient for the public to respond.
9. We Began Work On More Technology That Will Make The Jury Operation More Like An Airport Operation.
As Courthouse Technologies is always looking for ways to make the jury process easier and more convenient for all involved, we found through our experience that the jury process and the process of flying somewhere are very similar. The only difference up until now is that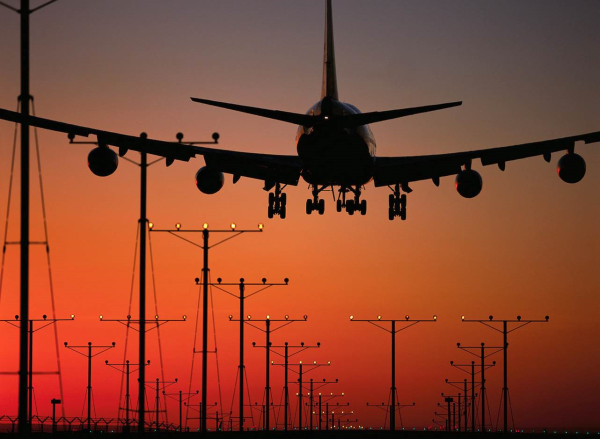 airlines have gone to extensive lengths to add technology as a way to combat longer lines and more restrictions. With this revelation, we have decided that we would like to develop more technologies similar to the ones used in airports to improve the juror-experience while making it easier for your staff. Check out the article HERE.
10. State Oklahoma Agreed To Implement Courthouse JMS In 2014.
With the State of New Hampshire fully implemented in 2013, another state decided to upgrade their jury operation to a statewide web-based application. The State of Oklahoma agreed to terms with Courthouse Technologies and will begin implementation this November with the plan of going live by mid-next year with Courthouse JMS, eResponse, IVR and SummonsDirect.
11. Putting The Final Touches On Courthouse ePay – Email Jury Payment
Another area of the jury process that we have considered to be in serious need of a technology upgrade is jury payment. Up until now, jurors have been paid with a check or in cash; both time consuming and outdated forms of transferring money from one entity to another. That is why we are putting the finished touches on Courthouse ePay; a new way to pay jurors via email using PayPal. It is quick, seamlessly integrated, and a fraction of the cost of producing a check or handling cash. Find out more HERE.