This week, the State of New Hampshire Judicial Branch went about improving their jury operation by selecting Courthouse Technologies to implement their jury platform. The unified court system has entered into an agreement that will see them implement Courthouse JMS along with Courthouse eResponse, our public-facing self-service application for jurors; Courthouse IVR, our public-facing interactive phone system and; SummonsDirect our automated data cleansing, summons printing and mailing service. The project will replace the State's existing jury management system which has been in place for the last 15 years.
The NHJB's goal was to acquire a modern automated JMS that will increase their efficiency and productivity and improve constituent (jurors, attorneys, litigants, and members of the public) satisfaction by (1) centralizing jury operations as much as possible; (2) standardizing jury business processes throughout the eleven superior court sites; and (3) eliminating paper wherever possible through use of online questionnaires, automated mailings, email notices, automated jury panel selections, and automated jury management reports; and automatically generating management reports concerning jury operations statewide and by court site.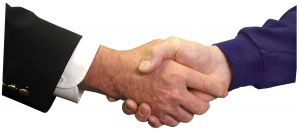 "We are very excited about helping the State of New Hampshire meet their jury management goals," says President, Scott Kerr. "They have a lot of great ideas regarding centralizing common tasks, getting rid of paper where they can, and making the whole process more convenient for everyone involved. We like working with forward-thinking courts."
CHT and the NHJB will be going through the implementation process over the next several months and plan to go live by the end of the summer.