We are always communicating and asking our clients about new ideas, policies and procedures they have incorporated (with the CHT platform) that change the way we all view how the modern jury operation should be conducted and how efficiencies can be gained.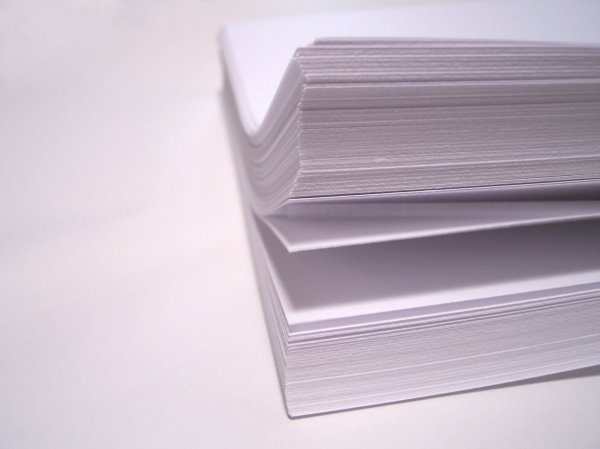 One of the constant themes we hear the most is to have a "paperless" jury operation. Basically, the idea is to have a jury operation using as little paper as possible. It costs money; is bad for the environment; and, it takes up a lot of space. Not to mention you have to account for it and retrieve it if it is called for. Until the last 10 years, there was nothing that could be done about this and it was just accepted as a "necessary evil" in order to get the job done. However, we are now seeing many courts trying to go "paperless" by converting all paperwork to an electronic format. E-filing; document management and conversion are words of the day. The problem was; how can this be done in a court's jury operation while still being able to communicate with the jurors?
Enter Okaloosa County, Florida.
Okaloosa County became a CHT client in 2008 by implementing Courthouse JMS. Since then, they have gradually implemented Courthouse eResponse; Courthouse SummonsDirect; and, most recently, Courthouse Kiosk; all with the goal of making their jury operation more efficient and more cost effective. However, utilizing these technologies was not enough for them as they wanted to take the next step in being at the forefront of how a jury operation could be streamlined in a way that had not been done before.
Once they implemented Courthouse eResponse and the Courthouse Kiosk, they made the decision to provide the public with a way to respond to their summonses without mailing anything back… No more paper!
We immediately thought this was a wonderful idea and had to get to the bottom of it so I asked one of the men responsible, John K. Anderson of Okaloosa County, about their decision to have a "paperless" jury operation.
CHT: "I was hoping you could provide some information and insights into how this policy is going for you. What troubles have you faced?"
JA: "Deciding to go paperless and using eResponse was a big decision since we had never done anything like that before and as with any new process we had a few challenges at first. The biggest challenge was what to do with those jurors who failed or didn't have the means to go online to complete the online prerequisites before jury orientation. We developed a procedure for allowing those people to fill out the information but it often caused long lines at the check in desk and we felt it penalized those jurors who went online prior to reporting. Enter the Kiosk. The Kiosk enables jurors who didn't respond to their summons via eResponse to quickly enter their information without causing any delays at check-in."
CHT: "How has this policy changed your jury operation for the better?"
JA: "Having the questionnaires and pay first days information BEFORE check in vs. DURING/AFTER check-in really ramped up our check-in time. It allows us answer that "How many jurors do we have?" question much faster, allowing us to get the jurors to the courtrooms more quickly. Jurors and Judges are happy."
CHT: "Has it saved you time and money?"
JA: "These days, time is money and we are saving tons of time not only with eResponse and the Kiosk but also using JMS, SummonsDirect as a "complete" process. The time-savings already mentioned plus the time saved by not having to scan everything because it's electronically captured is priceless. Add in the physical space saved by utilizing electronic archival of juror information and our JMS process has already paid for itself 2 times over…"
CHT: "What do you tell jurors when they complain about it?"
JA: "The only complaints we have had are some verbiage issues in eResponse but we were able to make the changes by easily customizing eResponse to our specific court information."
CHT: "Have you received positive feedback?"
JA: "The jurors who have responded have been blown away by the technology aspect of it. Today people want convenience and they associate technology with being able to give it, and they appreciate the fact we are bringing that technology to them for their convenience."
CHT: Thanks John! We appreciate you and your County's willingness to talk to us as well as making your jury operation better and more efficient."
JA: "Sure thing."
So, as you can see, Okaloosa County has taken a large step in becoming as efficient as they possibly can. All it takes is the right technology, and more importantly, the foresight of the court staff to see what is possible and taking the leap into a brave new world.
If you would like to find out more on how your jury operation can become more efficient, more paperless, and more environmental, give us a call or sign up for a free demo by clicking the link below!