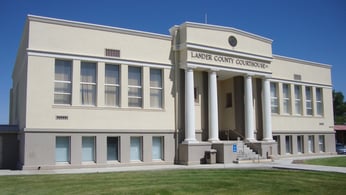 Courthouse Technologies is pleased to announce that the 11th Judicial District Court of Nevada has signed on to begin implementation of the CHT Jury Platform! The courts based out of Pershing, Mineral and Lander Counties are subscribing to use, Courthouse JMS along with Courthouse eResponse, our public facing self-service application; Courthouse IVR, our interactive voice response system; Courthouse SMS, text-messaging service; and, Courthouse SummonsDirect; our summons printing, mailing, and address verification service. The project will replace their existing jury management system and will be the 2nd implementation in Nevada after 1st Judicial District (Carson City), went live a couple of years ago.
"We are very excited to implement with the 11th Judicial District" says John Arntsen, VP of Client services. "A Multiple-County implementation like this one is a perfect fit for Courthouse JMS and we are looking forward it." This project will provide the 11th Judicial District with a substantial upgrade in functionality, communications, and data accuracy but, most importantly, a way for all 3 counties to be connected in one installation; something that they did not have before.
With the project underway, the goal is to be up and running by the Spring of 2019. This will allow the District to improve their jury operation the same way the court in Carson City did by increasing access and cutting down on manual processes that slow things down.